Wednesday, July 23, 2014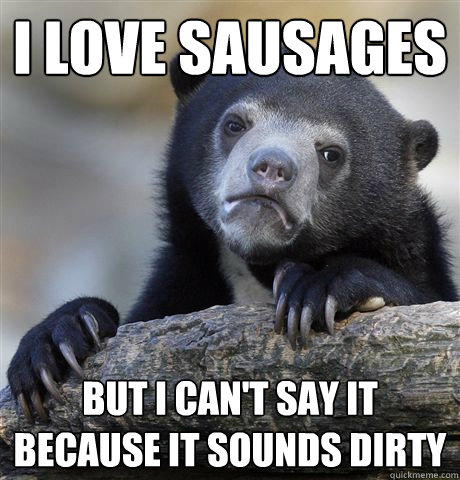 AUGUSTA, GA - A coworker who likes to scare me bursts into my office while I'm taking a bite of my breakfast. It's the sandwich that I had intended to eat for dinner last night but am eating for breakfast this morning because by the time I got home last night at One Million O'Clock I took one look at the thing and said, "eff it" and went to bed. Anyway...
Me
(chewing rapidly and trying not to gross him out): Oops, excuse me. I wouldn't have shoved this Italian sausage in my face if I'd known you were coming.
Him:
Hey, what you do on your own time is not my business.
Me:
[glare]
The conversation went downhill from there. I'm keeping my office door closed from now on.