Friday, October 24, 2014
Turns out, The Carlton is not considered "classic dance."
AUGUSTA, GA - This week,
I was quoted in "U.S. News & World Report."
Although the reporter was great, the editing process seems to have skewed my contributions a teensy bit. That's okay. Answering the reporter's inquiry was a great opportunity for me to think about some things I have learned about children's dance lessons.
Emerson takes two dance classes a week - along with school chorus and the robotics club. Dance classes were Very Important to her dad's family. Her dad and her aunt both took ballet, so there was great pressure to enroll her. She was amenable, so we did so when she was four.
Let's just say it has been an adventure. I grew up playing Little League softball (badly) and participating on the swim team (eh, pretty well), so dance classes were new to me. There is a lot that I didn't know. How to make a ballet bun, for example.
That took forever to get right.
So, for all you new dance moms out there, here are some things I have learned over the years.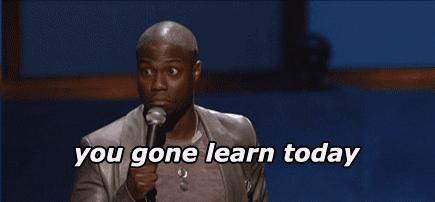 1. Dance gear is cheaper at big box stores than at studios and specialty stores.
Dance clothing is very expensive at the studios. And shoes are often close to $100 through the dance studios. In addition, dance studios often have to order the shoes, and my daughter once went six weeks into a class without the proper shoes, because we purchased through the studio and they didn't arrive on time.
Tights are $2 at Target. Leotards are $15 at Academy Sports. Tap shoes are $20 at Payless. Unless we're talking about
pointe shoes
, which require a precise fit and good quality, or unless it's recital time, and the studio requires a particular outfit, just go with what's cheapest. They're going to grow out of that size soon, and in the interim it's just going to end up stomped on the floor.
A friend was a professional ballerina. She confirmed for me that - unless your child is taking intensive, competitive dance for several hours each week, or they're dancing
en pointe
- there is almost no reason to invest in expensive shoes: "Just make sure ballet shoes are the real deal. You must purchase from a real dance store, or Payless actually sells a decent brand called ABT."
2. There is no "best" dance studio.
Dance and music studios have very different philosophies, and the right studio for your child may be different from the recommendations you get from friends. There is no "best" studio. Some studios focus on classical techniques. Some on performance. And some on competition. Are you looking for an intense experience, or recreation? Are you okay with "booty-shaking" 5-year-olds, or are you more conservative?
Don't be afraid to discuss your child's needs with the studio owners. So many of them just want to share their love of dance with children, and are happy to help you find a "dance home" for your child.
We originally had Emerson at a high-quality studio noted for its instruction in technique. But she was most excited about performances, which they almost never offered. So we moved her to a studio that offered that option.
Figure out which is right for your child. For me, if they treat my child like that woman on "Dance Moms," or just model that behavior in front of her... well, I can't say what is right for your child. But that would not fly with me.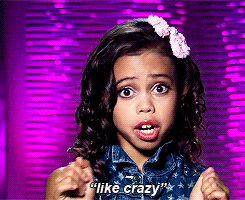 3. Boys dance, too.
And they love it. The most enthusiastic tapper in my daughter's class is an adorable little boy. He kicks everyone's butt. I love to see his big smile.
4. You do not have to drink the Dance Kool-aid.
Dance moms, cheer moms, and sports moms can be an intense bunch of folks. They nitpick uniforms and performance outfits, have very specific opinions about hair bows, and bring what we can politely call a "competitive spirit" to the experience. That's their thing, and that's cool. But the conflict and drama are too much for me.
I do not hang out with them. Some of them judge me for it. And I am perfectly okay with that.
One friend, whose daughters are amazing competitive dancers (and people), told me that her daughter's team moms bought special jackets to wear at competitions. Like, satiny lettermen jackets with their daughter's names and dance studio name on them: "Olivia's mom, Augusta Dance Place." They tried to pressure her into buying one, too. "I'm not going to do that," she laughed. "That's just too much." And this is a woman who competed in pageants with an ocean of sequins and enormous hair as a child and teenager. If she says it's too much, I trust her judgment.
You also do not have to be comfortable with the outfits your studio chooses. Luckily, we've not had that issue with Emerson's dance studio. But some of them are just insane. Don't be afraid to speak up.
5. Your child's experience is the most important thing.
My daughter's paternal grandmother pushed ballet on her for years, for the purpose of having bragging rights at the country club. Last year, my daughter began to push back, so we added hip-hop at a second studio. This year, we dropped the ballet studio altogether and moved her into styles that she values - tap and jazz. She's much happier. And her grandmother definitely has
not
stopped bragging.
6. Find a balance.
We wanted our child to have something physical, something artistic, and something educational. What those things were, however, we let her explore and decide. Right now, she's very happy. But she's disappointed that we didn't also let her play violin. We didn't want her activities to impact her grades. Perhaps next year.
Balance is key to making sure that a child gets the most out of his or her experiences. And it helps them to prioritize what they value most. Mostly, though, I think they should just enjoy their childhood. I hope Emerson is enjoying hers.